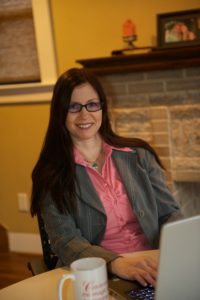 Bio of Barbara Cole Salmeron
Communications Consultant, Coach, and Facilitator 
Communications Consultant Barbara Cole Salmeron is a Speaker, Author, Certified Infinite Possibilities Trainer, Certified Coach, Stress-Relief Specialist, Gong Master/Teacher and Reiki Master/Teacher. Her specialty: Empowering men and women to END the battle of the sexes. Her real-world teaching style and down-to-earth way of relating help people feel safe and comfortable while learning.
Her passion for speaking and for teaching others how to communicate more effectively means Barbara offers more than a talk—she creates an engaging experience by utilizing concepts and questions to create dramatic shifts. Benefits include:
A deeper understanding of the opposite sex
Learning how to bring out the best in each other at work and at home
Less conflict, more compassionate communication, and more empowered relationships
This creates greater productivity, happiness, connection, well-being, and a deeper sense of self. These shifts have helped thousands of people to discover more fulfilling relationships in the contexts of work, family, and romance.
Rick & Barbara were married in 2018 and enjoy
a life of adventure and partnership, in Dallas, Texas.
Training & Certifications:
PAX Mastery Certification & Licensing by Alison Armstrong, USA – 2018 – 2020
Ultimate Healer Coaching Certification by Tom Heinz, Texas – 2019
Gong Master/Teacher Guinness Book of World Records Training, London – 2018
Mastermind Mindfulness Teacher Training, Texas – 2017
Advanced Coaching Certification by Sherry Prindle, Online – 2017
Harmonic Therapy Advanced Training by Mitch Nur PhD, Pennsylvania – 2017
PTSD Coach Training, Online – 2016
Coaching Certification by Sherry Prindle, Online – 2016
Gong Master Performance Certification by Don Conreaux, Surana, and Angelo, Europe – 2015
Mindfulness Teacher Certification by Pat McRae, Hawaii – 2015
Pax Programs Relationship/Communication Trainings, Hawaii & Texas – 2014 – 2018
Women's Leadership Training, California – 2013
Medicine Wheel & Healing Tools Trainings by John English, Arizona – 2012 – 2013
Life Success Course Training, California – 2012
PSI Seminars Training, Arizona – 2011
Gong Master Certification by Don Conreaux, Arizona – 2010
Omega Vector Trainings 1 – 4 by Ann Marie, Arizona – 2010
Infinite Possibilities Teacher Training & Certification by Mike Dooley, Florida – 2010
Reiki Master Advanced Certification by Pearl Rauberts, Florida – 2006
Reiki Master/Teacher Certification by Pearl Rauberts, Florida – 2005
Reiki Level Two Certification by Deena Elmore, Florida – 2004
Reiki Level One Certification by Deena Elmore, Florida – 2004
USCG STCW International Waters Certification, US Virgin Islands – 2003
USCG 100-Ton Charter Vessel Captain Certification, US Virgin Islands – 2003
CPR/First Aid/Oxygen Administration Instructor, Vietnam – 2001
PADI Scuba Instructor Certification, Vietnam – 2001
USCG 50-Ton Charter Vessel Captain Certification, California – 2001
NAUI Scuba Instructor Certification, Mexico – 1996